Not only is this year's Champions Carnival stacked, but it looks set to be the big introduction to All Japans new streaming service ajpw.tv. For those unaware the champions carnival is one of the longest running tournament in wrestling history, predating New Japans G1 (including its predecessors such as the world league). Originally a single elimination tournament, it would in time evolve into the round robin format we have today. Previous winners include Giant Baba, Keiji Mutoh, Minoru Suzuki, Vader and Stan Hansen, with the tournament still remaining a highly prestigious prize today. Keeping in mind that this may be an introduction to AJPW for some, lets take look at the participants in this year's Champion Carnival
A Block
Joe Doering
Last year's runner up and the now former Triple Crown champion, Doering is a big smash mouth wrestler who at the very least should finish in the top two or three of his bracket. Despite being a main event calibre star for the promotion since his debut in 2007 he has yet to win the Champion Carnival. A big fight with the man who defeated him in last year's final, Ishikawa is on the cards, not to mention a rematch with the man who recently ended his run as Triple Crown champion, Miyahara. New fans are often quick to point out his likeness to AJPW alumni Stan Hansen but he's a wrestler worth his own due and one of the biggest reasons you need some more AJPW in your life right now.
Shuji Ishikawa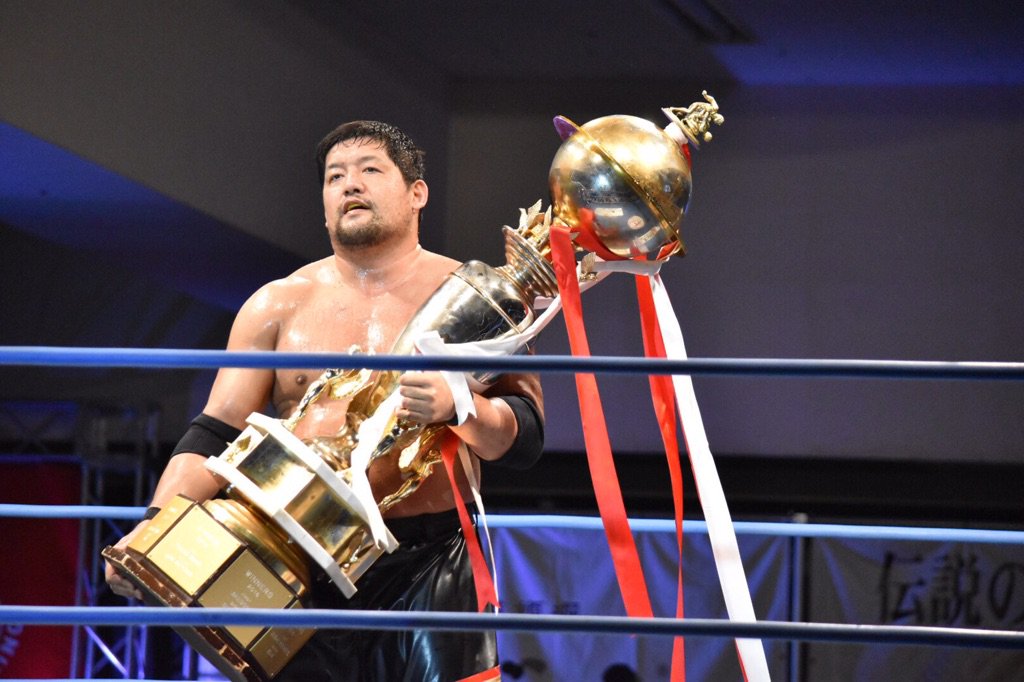 Last year's CC winner and a former Triple crown champion, Ishikawa has to be seen as potential winner this year too. He's already been a dominant force in 2018, winning the AJPW World Tag team championship titles with Suwama and winning DDT's Grand Prix. For some Ishikawa will always be known as a deathmatch wrestler, his scarred body a reflection of his past wars. He's also the ultimate 'big hoss' style wrestler too though, so if you like big stiff lariats, chops and powerbombs then you need to be keeping an eye on Ishikawa for this tournament, as showdowns with Doering and the Bodyguard promise to be immense.
Kento Miyahara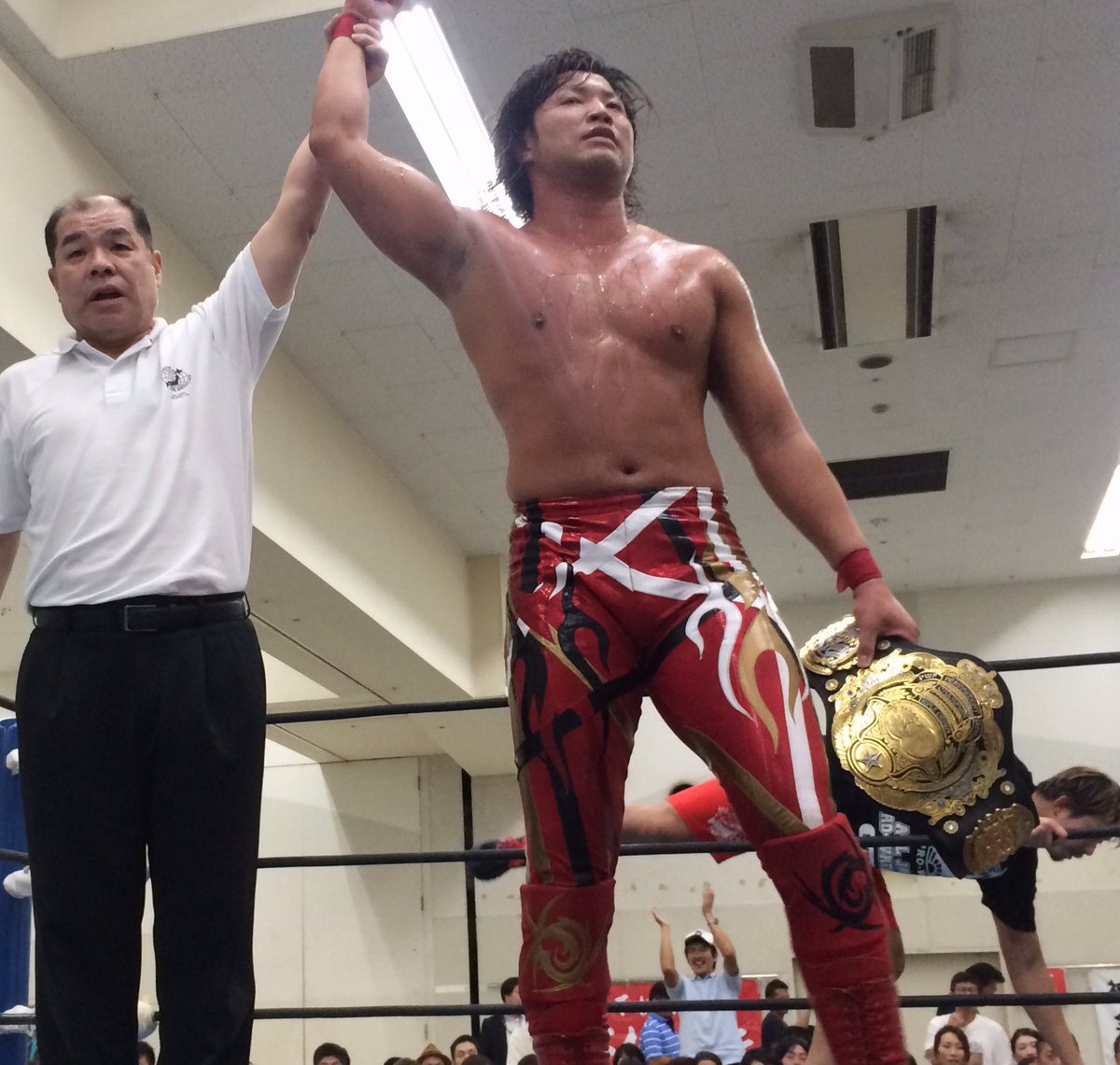 The youngest ever Triple crown champion and either the number 1 or 2 guy depending on where you stand (it's either him or the older Suwama at this point). As was the case for the previous two incarnations of the tournament, Miyahara has something of a Champion's disadvantage this year as it's rare for the Triple crown champion to win the event but expect a strong run similar to how Okada was booked in last year's G1. Miyahara is a lot more "new school" in style compared to the other big AJPW names, but don't expect his strikes to be any less stiff, his suplexes to be any less devastating or his matches to be any less must watch. Being in a group chock full of big hard hitters will be interesting test for the young ace who has yet to win a Champion Carnival tournament.
Shingo Takagi
Takagi will be an interesting one to watch in this tournament. Known in Dragon Gate for being an intense powerhouse against a roster full of lightweight workers, how will he fare against the big blokes in AJPW? The answer is likely to be full steam ahead as usual. An explosive worker and exiting addition to the tournament, who will likely make a strong run (and a potential MVP in terms of performances).
Yuji Hino
Another big smashmouth styled wrestler here, and this guy has maybe the worst attitude of them all. Hino has dabbled in AJPW before but he's more known for his stints in DDT and Wrestle-1. He's not always the most explosive and certainly not the most flashy so don't expect 100 miles an hour from him. Put him in there with the big guys though (and boy this tournament is full of them) and expect to see some big hits get landed.
Ryoji Sai
Don't let the peacock styled attire fool you, Sai is not one to be taken lightly. Admittedly he's always lacked in the flashiness and charisma department, but he's a good all round worker who dos the basics very well. Will likely finish in the middle to lower half of the block. He can beat anyone on the right day though, so he may be a deciding factor nonetheless.
Naoya Nomura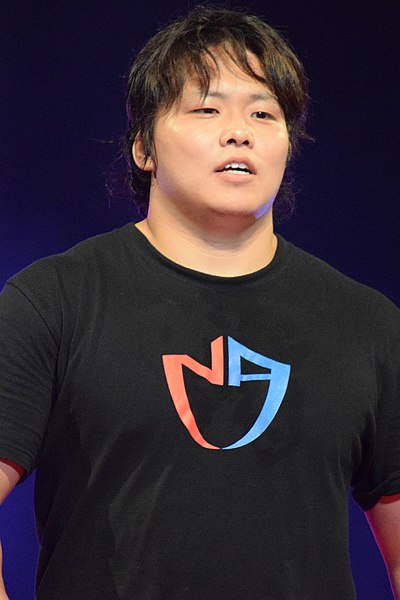 One of the younger entrants in this tournament, for Nomura this tournament is more of a proving ground then anything else for him. It's quite possible he'll finish last in his group, but a total young lion he is not, so don't put it past him to get a big win somewhere.
The Bodyguard
Another big guy who's best known for being one half of the big guns with Zeus. The bodyguard is the veteran of that group and he's certainly getting on a bit now (he will hit 50 in a couple of months following this tournament) so a big run late into the tournament is highly unlikely. Don't expect him to go down without a fight though as while his explosiveness is waning, he still hits as hard as ever.
B Block
Suwama
Suwama is considered by many to be the 'ace' of AJPW. A six-time triple crown winner, three-time tag league winner and current tag champ, Suwama has perhaps surprisingly only won the champion carnival once, back in 2008. At 41, Suwama is in the same sort of boat as Tanahashi over in NJPW in that he's still the 'guy' but also people are looking more towards other guys in carrying the brand forward. He's still a threat to win the whole thing but perhaps not quite a favourite anymore.
Naomichi Marufuji
A lot of people will write Marafuji off for this tournament on the basis of him being an ageing outsider. A quick look back at the Carnivals recent history however will show that outsiders should be regarded as potential favourites. Suzuki, Seikimoto and Nagata have all won the tournament within recent times as outsiders, and there's nothing to suggest Marafuji couldn't do the same. Despite his age Marafuji is still one of the most incredible, agile and fun to watch wrestlers in the world today, and the tournaments tendency for ten minute sprints (in the group stages at least) favour him well.
Jun Akiyama
So Akiyama isn't really supposed to be here at all. He retired from Champion Carnival competition back in 2016, but after a spate of injuries he's come in to fill some vacancy's.  This doesn't mean he's just here to put everyone over, Nagata G1 style (though it's not completely out of the question he does). Instead expect everyone's favourite uncle to finish around the mid table area. However well he does, it will be fun to see Akiyama back in singles competition and you can expect him to go all out in what will likely be his last Carnival. A showdown with Marafuji is maybe the most anticipated match of the whole block.
Yoshitatsu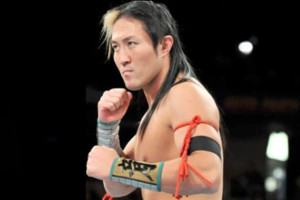 Probably best known for his awful run in WWE as Yoshie Tatsu (if you watched a lot of the Superstars programming that is), you may also remember Yoshitatsu for another poor run in NJPW where he formed the "Hunter club', began mocking HHH during matches and provided some one of the worst (but funniest) English commentary at Wrestle Kingdom 10. In AJPW Yoshitatsu while still haunted by his past failure, has been able to turn things around a bit, slowly earning the respect of fans. He'll be looking to erase the past even further in this tournament and while some have already written Yoshihatsu off as the "night off" match, he might just surprise some people here.
Zeus
The other half of the big guns with the Bodyguard, Zeus may be best known for his tag team success, but has being skimming under the main event singles scene for some time now, but hasn't quite cracked it. Another one of the big guys and one of the most explosive of the lot, Zeus has made it to the finals before, and a strong run here is to be expected as well.
KAI
KAI is a tough one to judge, at least from a kayfabe perspective. On one hand he's a three-time Wrestle-1 champion, as well as holding multiple tag titles throughout various promotions. On the other hand, Wrestle-1's 180 booking at times undermined his success, with losing streaks and shock defeats often accompanying or following his title glory. Since becoming a freelancer KAI has been restating his claim as a force to be reckoned with and he'll be using this tournament to further advance that. In the ring KAI is a well-balanced mix of power, agility and mat skill, who can work all sorts of matches.
Dylan James
Better known as James Raideen, the now former roster member of Zero1 (and ex Zero1 champion). The 26 year older New Zealander will be looking to make a name for himself on the AJPW stage. He's a good all-rounder but not quite on the level of many of his adversaries going into this tournament. Expect a bottom half finish but hopefully some good matches nonetheless.
Yutaka Yoshie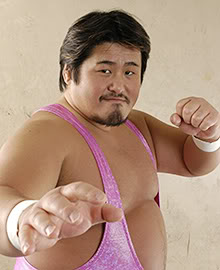 With his big physique and pink outfit, If you've seen Yoshie only once before, chances are your recognise him straight away. Yoshie has been around a bit everywhere, having stints in NJPW, NOAH, Heat-Up, Zero1, etc but has never really broken through as a major player. He's limited somewhat (okay quite a lot) by his size and increasing age, and you certainly won't be seeing him anywhere near the finals. He can give anyone a run for their money on the right day though.
Review and prediction
This year the A block is the one grabbing most of the attention, as it is rammed full of hard hitters and big names. It's a tough block to predict as well, though Doering and Ishikawa are probably the favourites here. The B block certainly isn't one to sleep on either with Suwama, Zeus and Marafuji likely to be the biggest contenders there. Big names from NOAH, Dragon Gate, Zero1 and wrestle-1 really give this tournament added intrigue and will make for a lot of fresh and uniques match-ups. If pressed for a favourite to win the whole thing then Marafuji is probably top pick, but there's multiple potential winners and it should be a great tournament.
By Mike Grindle
What do you think of this year's Champion Carnival? What matches are you intrigued to see and who do you have to win the whole thing? Comment below and as always like and share if you enjoyed this article. Don't forget to follow on Twitter or through Email (see below) to keep up to date with all the latest articles on Puroresuroad!